2021.12.08
Enplus and The Estate (Thailand) Sign an MOU Aiming for Business Expansion in ASEAN
Tokyo, Japan (8th December 2021) – Enplus Inc. ("Enplus"), Japan's leading global relocation company, a subsidiary of Ricoh Leasing, has entered into a Memorandum of Understanding with The Estate (Thailand) ("The Estate"), a subsidiary of MQDC, as part of a strategic initiative to focus on business expansion in ASEAN.

LThrough this partnership, Enplus and The Estate will complement and mutually reinforce each other's extensive industry experience, offering even greater opportunities to clients. The collaboration between the two companies will allow Enplus to expand its business in ASEAN while enabling The Estate to provide specially tailored, one-stop services to Japan corporate clients and broaden its customer base within Japan itself.

Commenting on the MOU, Dr. Natenapis Sookbang, President of The Estate (Thailand), noted, "By signing this MOU with Enplus, The Estate is one step closer to achieving its strategic goal of becoming the real estate 'resource of choice' for international businesses seeking short and long-term housing solutions in Thailand"

In addition, this agreement with Enplus sets the stage for potential additional business cooperation through a range of possible business and investment models including the potential for an integrated cross-border relocation/corporate housing service platform.

Ms. Kana Kumoshita, CEO of Enplus added, "We are delighted to partner with The Estate in our very first alliance designed to expand our business in ASEAN and further spread our corporate philosophy of "More Value, Less Barrier" which aims to ease, quicken and simplify the transition to living and working in a new location for International corporate clients.

This MOU with The Estate is a strategic step towards strengthening our ability to meet the ever-growing demand from our clients to make the tasks of cross border human resources in Japan and ASEAN easier".

#####

The Estate (Thailand), Limited
The Estate is Thailand's leading property agent and a subsidiary of Magnolia Quality Development Corporation Limited (MQDC). MQDC is an international property developer that develops, invests in, and manages residential communities, and 'theme' mixed-use projects, including retail and hotels, all aligned with the corporate commitment of 'For All Well-Being'.

Enplus Inc., Japan
Enplus, a subsidiary of Ricoh Leasing, is a global relocation company supporting companies and their employees as they relocate internationally, working across national borders to reduce the barriers posed by linguistic, cultural, and procedural differences which exist from country to country. We believe accepting talented people from around the world and realizing coexistence will benefit Japan and our broader global society. We will fully utilize the resources and synergies of the group to help our clients get the right people to the right place at the right time. The company conducts its business inspired by its Mission of "Advancing the Globalization of Japan" and Vision of "More Value, Less Barrier".

<Contents of Business Alliance>
【Date】 30 November 2021
【Contents】 1)Real-Estate Brokerage
      2)Relocation Service
       3)Property Investment

◆Signing ceremony held in Thailand on December 7th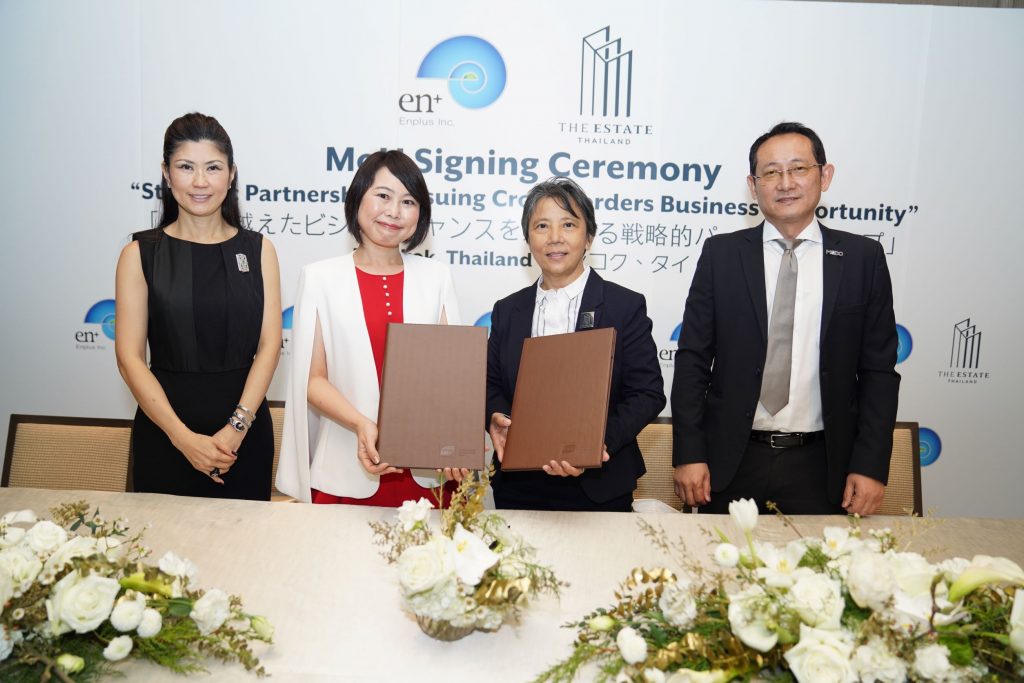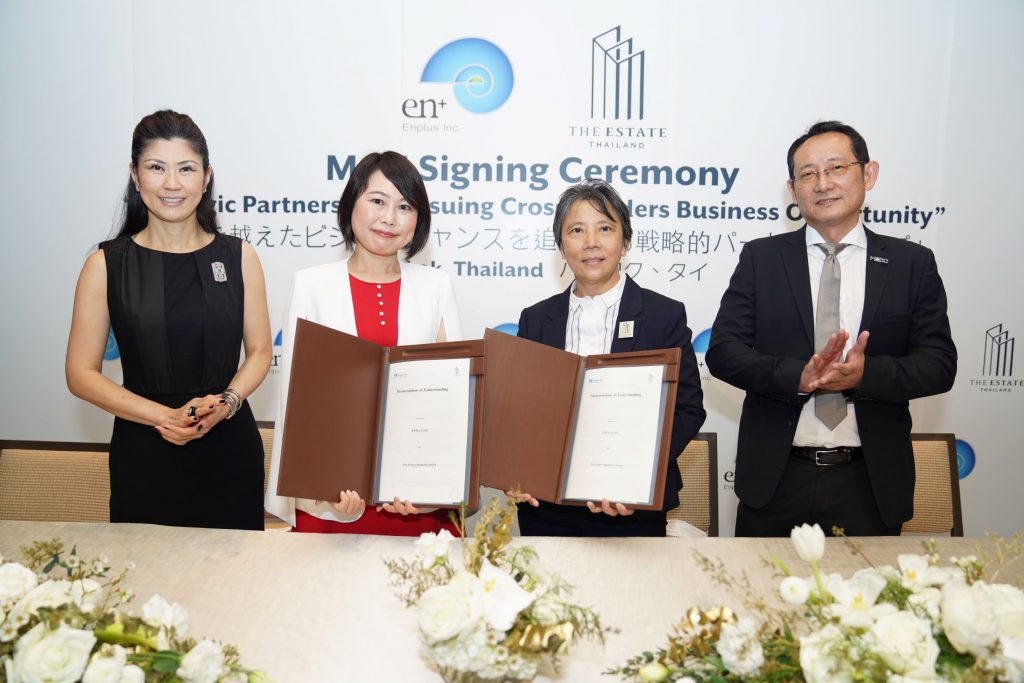 Left:Sasinan Allmand(Country Director and GM of Branch Office/DTGO Japan Branch Office)
The Second from the Left:Kana Kumoshita(CEO of Enplus)
The Third from the Left:Dr. Natenapis Sookbang(PRESIDENT of THE ESTATE)
Right:Khun Visit(Chairman of Executive Committee and CEO of MQDC)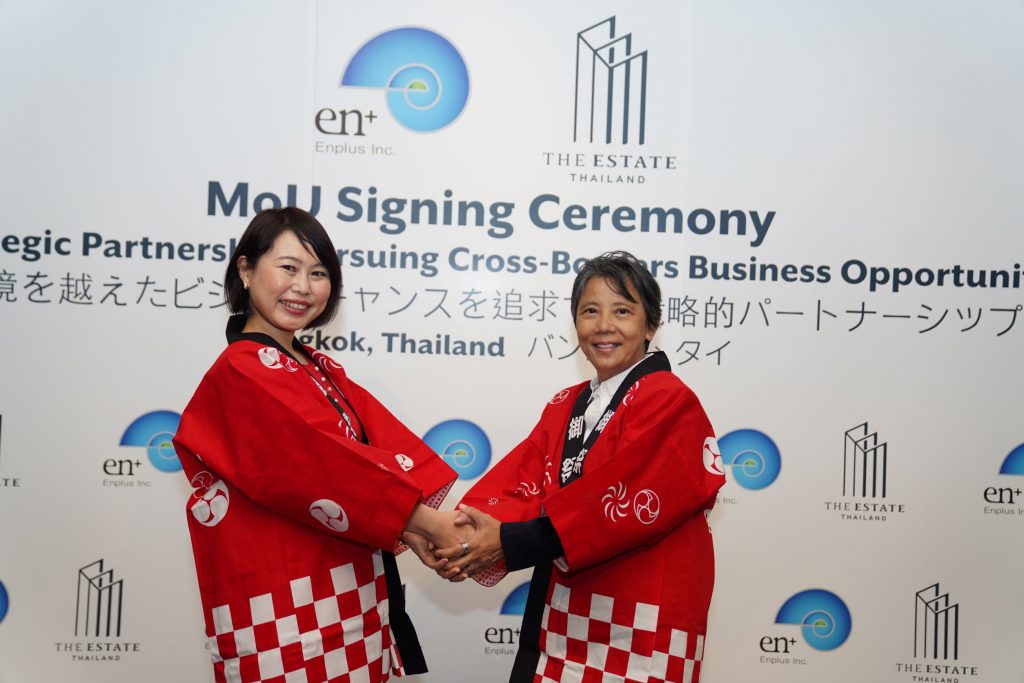 All News
Contact
If you have any questions or inquiries regarding the service,
please feel free to contact us using the contact form.
Contact Us